By: David Parks
Twitter: @_Parksie
Before we get into the last mock for the 2016 class – a look back at how things were before LA and Philadelphia lost their minds.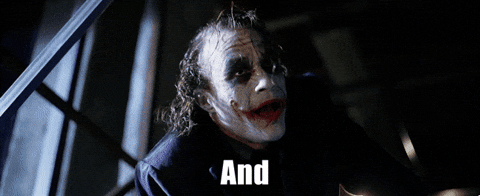 1) Los Angeles Rams: Jared Goff, QB – Cal
Don't love the trade by the Rams but understand it. They benefited from a similar trade back in 2012 and as a result have a roster that has everything in place with the exception of quarterback.
LA can act coy about who they like, but let's be real. Nobody makes a trade like this without knowing who they want.
2) Philadelphia Eagles: Carson Wentz, QB – North Dakota State
Don't love the trade by the Eagles and don't understand it. Unlike LA, Philadelphia has holes as far as the eye can see. Their solution to those holes? Giving up a bunch of picks for a I-AA quarterback.
3) San Diego Chargers: Jalen Ramsey, S – Florida State
Seems likely the pick will come down to one of Jalen Ramsey or DeForest Buckner.  Eric Weddle is gone and despite signing Dwight Lowery in free agency, that alone doesn't seem like enough to mask the loss of Weddle. Depth at defensive line in later rounds is the deciding factor between Ramsey/Buckner.
4) Dallas Cowboys: Joey Bosa, DE – Ohio State
Have to think Jerry Jones would love a shiny new toy like Myles Jack or Ezekiel Elliott, but Dallas' need for defensive line is too paramount to pass on arguably the top defensive player – let alone lineman – in the draft.
5) Jacksonville Jaguars: Ronnie Stanley, OT – Notre Dame
Refuse to believe Jacksonville goes anything but offensive line here. Aside from the Giants, nobody spent more this offseason on defense than the Jags. Not only that – they welcome Dante Fowler, last year's third overall pick, back from a knee injury.
Just can't imagine a scenario in which David Caldwell doesn't spend this pick on the best offensive lineman on their board. Jacksonville surrendered 51 sacks a year ago…. 51! A move to right tackle for 2013's second overall pick Luke Joeckel would be a much-needed breathe of fresh air for the former Aggie and would allow Stanley to slide into the left tackle spot.
6) Baltimore Ravens: Laremy Tunsil, OT – Ole Miss
Leave it to Ozzie Newsome to stay calm, don't panic, and come away with quite possibly the best player in the entire draft. They lost Osemele and could stand to upgrade the tackle position from Eugene Monroe.
7) San Francisco 49ers: Myles Jack, LB – UCLA
Seems to be a popular landing spot for DeForest Buckner and it's easy to see why. Arguably the top player on the board, former Oregon Duck. But a closer look at San Francisco's defensive line rotation reveals a solid rotation of 3-4 DEs and DT/NTs.
Glenn Dorsey
Quinton Dial
Ian Williams
Tank Carradine
Arik Armstead
There's no question Buckner is better than some on that list, but he's also an almost identical clone to last year's first round pick, Arik Armstead. Would Baalke really take back-to-back 3-4 DEs in the first round?
One thing Baalke will have to factor into this decision – Chip's teams in Philadelphia finished dead last in time of possession every year meaning his defense spent more time on the field than any other team's did last season. They need a defensive guy that can not only make an impact, but play a lot of snaps. Assuming his knee checks out, Jack would be a massive get for Baalke who badly needs a solid draft after a string of dubious front office decisions.
8) (Trade) Tennessee Titans: Jack Conklin, OT – Michigan State
It seems unlikely Tennessee will stay put at 15 with all their picks from the Rams. The target for them all along has been offensive line. With both Stanley and Tunsil off the board in the top six, Jon Robinson can't afford to run the risk of Conklin being chosen before pick 15. Cleveland is more than happy to trade down and acquire more picks. A rare win/win for both teams.
9) Tampa Bay Buccaneers: Leonard Floyd, DE/OLB – Georgia
The ultimate boom/bust prospect. Keep hearing he's a lock for the top 15, and there's been interest from both 3-4 and 4-3 teams. Tampa runs a 4-3, and while they signed Robert Ayers to bolster their pass rush, I don't think anyone thinks that's enough.
Floyd's got some work to do – specifically in the weight room. To me, he's a 3-4 OLB all the way but there are clearly teams that view him as a stud off the edge in any scheme. Pass rush is valuable, which is good if you're Leonard Floyd.
10) New York Giants: Ezekiel Elliott, RB – Ohio State
Made mention that ten felt like Elliott's floor in last mock. Chicago and Miami reportedly love Elliott, and I don't think a trade up by one of those teams is out of the question – especially Miami.
11) Chicago Bears: DeForest Buckner, DE – Oregon
Seems almost impossible Buckner could fall out of the top ten but if he escapes San Francisco it goes from unlikely to probable. For what he had to work with, Vic Fangio did an amazing job in his first year in Chicago. Allowing Fangio a chance to work with a player like Buckner would be a no-brainer for Ryan Pace.
12) New Orleans Saints: Sheldon Rankins, DE/DT – Louisville
Huge fan of Rankins, who generated 25 QB hurries for Louisville last season while also amassing the third-best run-stop percentage among 3-4 defensive ends.  Between Rankins, newly acquired Nick Fairley and Cameron Jordan, New Orleans would suddenly have a nice defensive front.
13) Miami Dolphins: Vernon Hargreaves III, CB – Florida
Miami would love for Ezekiel Elliott to last till 13 but it's not happening and I can't see them sacrificing future picks to trade up for a running back. Instead they bolster their secondary with the Florida product.
14) Oakland Raiders: Reggie Ragland, LB – Alabama
Homerun offseason for Oakland. All that's left? An enforcer in the middle which is exactly what Ragland is.
15) (Trade) Cleveland Browns: Laquon Treadwell, WR – Ole Miss
Analytics guys flexing their muscles with yet another trade down. It's no secret Cleveland needs help pretty much everywhere. One of the main reasons I was SO against Cleveland taking a quarterback at two was because of the (lack of a) supporting cast he'd have to work with. Josh Gordon (if he's still on the team), Gary Barnidge and the vaunted duo of Isaiah Crowell and Duke Johnson at running back.
Despite all the negativity surrounding him the past several months, I still consider him the best receiver in the draft. Great hands, great route runner and great blocker. He'll be a MUCH-needed weapon for RG3.
16) Detroit Lions: Taylor Decker, OT – Ohio State
The Lions finished last in the league in rushing a season ago despite having the likes of Theo Riddick, Ameer Abdullah and Joique Bell to lean on. What's evident, is the offensive line needs help in both opening up running lanes and protecting Matt Stafford; Detroit gave up 44 sacks a year ago.
17) Atlanta Falcons: Shaq Lawson, DE – Clemson
Falcons finished last season with 19 sacks as a team. Need I say more? Atlanta nabs Lawson to pair him opposite fellow Tiger Vic Beasley.
18) Indianapolis Colts: Ryan Kelly, C – Alabama
Still not sure how/why Ryan Grigson has a job, but he won't be able to take any position besides an offensive or defensive lineman this year. Not only have the Colts been unable to protect Andrew Luck, they averaged only 3.5 ypc last year on ground; 31st in the league. 18 is a little high for my liking with regards to Kelly but with all the top tier offensive tackles off the board the Colts have no choice but to reach for a position of need.
19) Buffalo Bills: Darron Lee, LB – Ohio State
Think Buffalo is going to give serious consideration to Robert Nkemdiche here. Because of the tremendous depth at the position however, the opt for the explosive Lee who should help Rex bolster a defense that mustered just 21 sacks last season.
20) New York Jets: Noah Spence, OLB – Eastern Kentucky
Goes without saying that Ryan Fitzpatrick's contract situation is worth monitoring here. If they can't come to a deal, I'd expect New York to inquire about Sam Bradford before they would look to take a QB here at 20. There's some talk Muhammad Wilkerson could be dealt which would greatly impact this choice. For now, sticking with an edge rusher.  Spence is a wildcard in the draft; top ten potential with red flags everywhere.
21) Washington Redskins: Karl Joseph, S – West Virginia
Have had nose tackle projected from the start, but on the heels of the Josh Norman signing I don't think Washington is done revamping their secondary. Remember – this is as deep a defensive line class in recent memory. As a result, expect a lot of teams that need defensive line help to pass on the position early on in hopes of taking advantage of the positional depth in later rounds… Teams like the Redskins. It now appears it's a question of "when" as opposed to "if" Joseph is going first round. As it stands, Washington's projected starters at safety are DeAngelo Hall and Kyshoen Jarrett. That's really all that needs to be said.
22) Houston Texans: Corey Coleman, WR – Baylor
Houston is officially "all-in" after dishing out big money to Brock Osweilier and Lamar Miller. Both guys give Houston instant upgrades at key positions that doomed them down the stretch and in the wildcard last season. An upgrade at safety could be a possibility, but Houston seems content with the defense right now, allowing them to continue to upgrade their offense. Although last year's third round pick Jaelen Strong showed flashes, he's still extremely raw… and perhaps still a tad immature.
I'm not as high on Coleman as a lot of people (I'd prefer Michael Thomas here), but there's no question his speed will take some of the pressure off DeAndre Hopkins.
23) Minnesota Vikings: Josh Doctson, WR – TCU
What the Vikings – specifically Teddy Bridgewater need – is a physical possession receiver that can also contribute in the run-game as a blocker.
I'd personally prefer Michael Thomas here but Doctson's athleticism seems to be impressing teams enough to warrant a first round selection.
24) Cincinnati Bengals: Kevin Dodd, DE – Clemson
Wide receiver is a big need after losing both Marvin Jones and Mohamed Sanu to free agency. Will Fuller could be in play here but he's too inconsistent for me to put him in the first round. As a result the Bengals turn their attention to bolstering their pass rush. Dodd burst onto the scene in the national championship game against Alabama and honestly, don't be surprised if he goes even sooner. Cincinnati needs pass rush depth beyond just Carlos Dunlap and Michael Johnson.
25) Pittsburgh Steelers: William Jackson III, CB – Houston
The Steelers covet Karl Joseph so don't be surprised if they try and move up to get him. If they can't, they must break the streak of not taking cornerbacks in the first round. At this point, Jackson is a bargain – against Power 5 competition last year, he allowed no touchdowns and when targeted, allowed a passer rating of only 31.8.
26) (Trade) Cleveland Browns: Paxton Lynch, QB – Memphis
Ah yes, a tradition unlike any other; The Cleveland Browns trading back into the first round to take yet another quarterback. This is exactly why Cleveland wouldn't be reluctant to trade out of the eight spot. Sure they've got ammo from the Philly trade, but you can never have enough draft picks. Now, instead of reaching for a quarterback early, the Browns get their man while ALSO getting him a go-to receiver.
27) Green Bay Packers: Jarran Reed, NT – Alabama
Big coup for Green Bay here as they get a potential top 20 pick in Reed. The retirement of BJ Raji opens up immediate playing time for the mammoth run stuffer.
28) Kansas City Chiefs: A'Shawn Robinson, DT – Alabama
Free fall for Robinson finally stops. Kansas City has their pass rush – Justin Houston and Tamba Hali – now they pair Robinson with Dontari Poe up front to create an immovable object against the run.
29) Arizona Cardinals: Robert Nkemdiche, DT – Ole Miss
No secret that Steve Keim likes taking the best available, and Nkemdiche certainly fits that bill. The talent and red flags are obvious, but this is the perfect situation for Nkemdiche to come into. Veterans all over the defense (Calais Campbell, Chandler Jones, PP, Mathieu) should keep him in line and allow him to maximize his potential – a scary thought for all NFC West teams.
30) Carolina Panthers: Emmanuel Ogbah, DE – Oklahoma State
Carolina just showed the world what it values most – pass rush. Charles Johnson signed just a one year deal in the offseason meaning Ogbah can refine his run defense before taking over starting duties full time come 2017.
31) Denver Broncos: Connor Cook, QB – Michigan State
Unless Denver trades for Kaepernick or Bradford tomorrow I just can't see a scenario in which Denver doesn't take a quarterback here. Cook gets a slight nod over Hackenberg.
Best available:
1) Chris Jones, DT – Mississippi State
2) Mackensie Alexander, CB – Clemson
3) Michael Thomas, WR – Ohio State
4) Sterling Shepard, WR – Oklahoma
5) Eli Apple, CB – Ohio State